So…, you just finished your OW or AOW Course, you treated yourself with a brand new mask and are wearing it during a boat dive, but every 5 minutes you have to stop to clear out the water from your mask… Does that sound familiar? It's irritating, we know, and we've all been there! 
While a leaking mask is not dangerous per se, having to clear out the water all the time, can be distracting and is most unwelcome when you are having a great time. So let's take a look at some tips that can help prevent your mask from leaking. 
Wear your mask properly
Position is key! Many divers experience leaking masks because they didn't put it on properly. One way to prevent your mask from leaking is to check the position of your mask : Before diving into the water, place your mask on the proper position and make sure your hair is out of the way. Press your mask gently and tighten the strap, not too tight, your forehead will thank you! The ideal position for the strap should be at the height of the center of your mask, not too high, not too low. 
Invest in a quality mask that fits you
When choosing your dive mask, it's important to try and test as many models as you can, and ultimately pick the one you can wear most comfortably during your dive. Really, take your time to test and thank me later! Also, it's always better to invest in a high-quality mask with for instance a sturdy, silicone skirt that doesn't tear as easily, and will give you pleasant dives for a couple of years, instead of choosing a cheaper mask which you purchased off some souvenir shop on the beach which probably won't make it to the next dive season.
Store your mask properly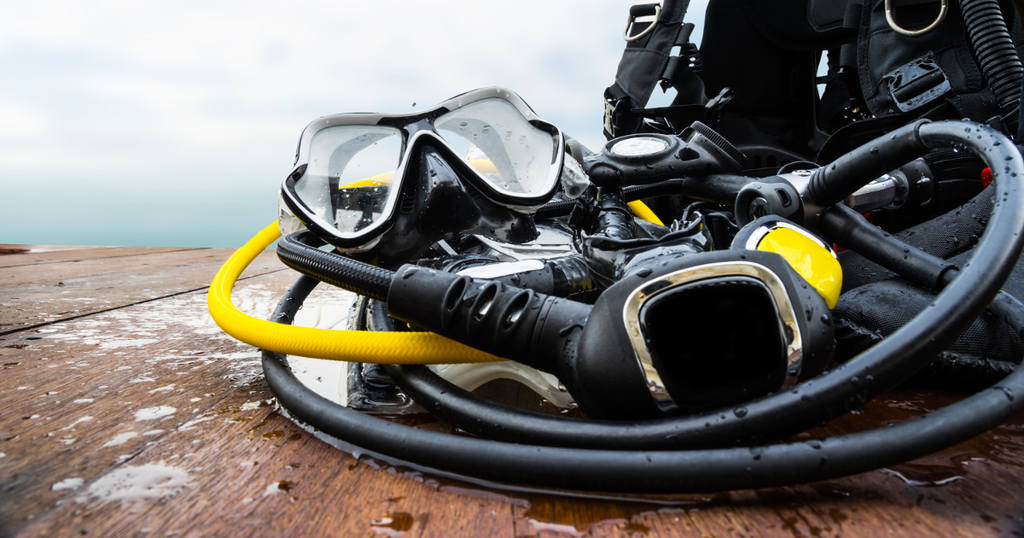 No matter when you're storing your dive gear and for how long, always remember to store everything properly! For your dive mask, this means placing it in a proper case, with the glass face up to prevent scratches, and never putting things directly on top of it. Also, if possible, don't expose your mask to direct sunlight for a long period of time. This will decrease the risk of pressure on the mask, keeping its form intact and material in good condition. 
Cleaning your mask
Wax on… Wax off! Or was it detergent, or just water?! Well…, the important thing is to handle your mask with care, so it will last for years -or even decades. Remember what I said about direct sunlight? When you're on the boat, or in between dives, start with that! After each dive, rinse your mask with freshwater and a bit of wetsuit wash or any household detergent to remove salt and sand. Inspect your mask to make sure you didn't miss any hidden spots, and when everything is clean, dry the mask with a cloth or towel. When using a towel, try 'stamp' it to avoid scratches on the mask's glass.
Conclusion
The diving mask is one of the most important pieces in a diver's equipment set, but it sometimes comes with a love-hate relation. To maintain a good relationship with your mask, it's important to take good care of it. A leaking dive mask can be frustrating, but with the tips and tricks we discussed, you may enjoy your dive without having to stop too often to clear out the water from your mask. 
—
About the Author
Tars Geerts is a seasoned marketer, content creator and business development manager with a strong passion for languages, startups and the ocean. Surfing or diving on weekends, and working in a fast-paced startup environment during the week, he is on a mission to make more people fall in love with the ocean.