If we can't be out diving, then one of the next best things we can do as divers is watch films about the ocean. From beautiful underwater imagery to confronting facts and images, check out these must-watch documentaries on Netflix about the ocean!
Chasing Coral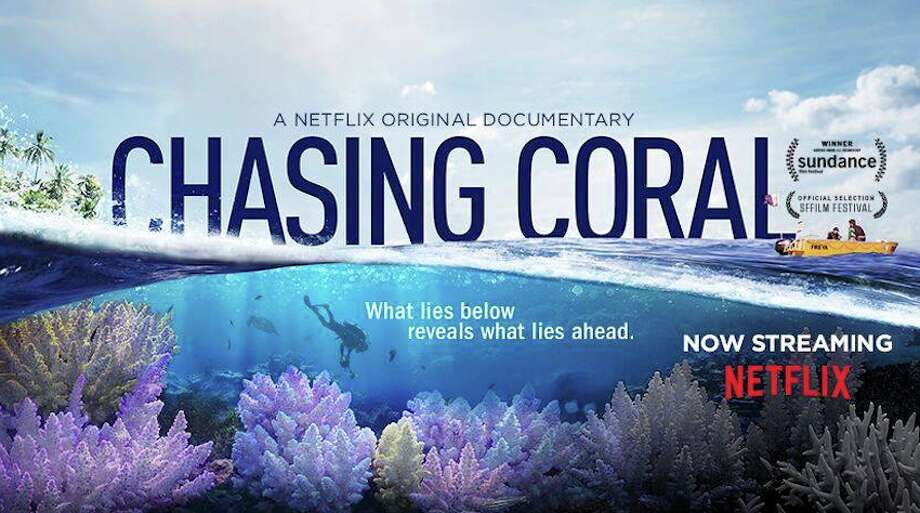 Chasing Coral is an eye-opening documentary on the state of coral reefs and how quickly they are disappearing (due to global warming). Perhaps the most astonishing piece of information shared, is that in the last 30 years we have lost 50% of the world's corals.
To help get this message out, Richard Vevers (an ex-advertising executive) and Jeff Orlowski (director of the acclaimed documentary Chasing Ice) team up with a group of scientists and technologists, to capture first hand the alarming rate in which the reefs are dying.
The team set out to capture coral bleaching on film, by targeting sites where the ocean temperature has been rising. They build and place custom cameras underwater, hoping to capture the decaying state of the reef over a period of months. Unfortunately, things don't go to plan, and you'll witness firsthand the team's painstaking journey in gathering the images.
The team finally gets the images they are after, but it is really bittersweet, as to get the footage for the film, they have had to witness the reef die little by little every day. 
The images displayed from about the 1 hour 15-minute mark of the film are especially confronting. Right before our eyes, we see timelapse over 2 months, with the reef going from healthy, to bleached, to dead. 
The documentary was filmed over 3 years, includes over 500 hours of underwater footage, was shot in over 30 countries and received help from more than 500 people around the world.
Chasing Coral has been nominated for and won a multitude of awards, and it's not hard to see why. This film really does make you stop and think about what will happen to the world's reefs in the next 30 years and what we can do about it. The team at Chasing Coral has created an action guide to download at www.chasingcoral.com describing some simple things we can all do to help protect our reefs!
Tales by Light
Tales by Light is a multi-season series shedding light on photographers and the stories behind the images they capture. While not all episodes focus on the ocean, a couple of episodes per series do. 
Season 1 Episode 1, 'Submerged', sees Australian photographer Darren Jew venture to the seas of Tonga to capture a humpback whale heat run (mating). He also heads to Papua New Guinea to photograph a WWII plane called Bi-Plane using long exposure and light painting techniques to get a beautiful image of the plane at night.
While Season 2 Episode 3 and 4, 'Misunderstood Predators', sees underwater photographer Eric Cheng head to Brazil to photograph the 6m long female green Anaconda. He also heads out to the Bahamas to capture the interaction between humans and sharks, and shows that sharks like bull and tiger sharks are not the scary monsters most people make them out to be, and claims instead they are like giant puppy dogs. 
And Season 3 – Episodes 3 and 4, 'Paradise in Peril', follows photographer Shawn Heinrichs around Raja Ampat in Indonesia while he photographs the amazing corals and marine life in this once overfished paradise. Be warned, there are some very distressing images of a shark that has been finned, but this is very effective in getting the message across that sharks should be treasured rather than killed. The episode highlights the great work that has been done in Raja Ampat to now conserve the marine life and how drone technology is used to capture illegal poachers. 
Be warned, this series is seriously binge-worthy and the imagery is stunning. You will definitely be wanting to book a few diving trips after watching this series!
A Plastic Ocean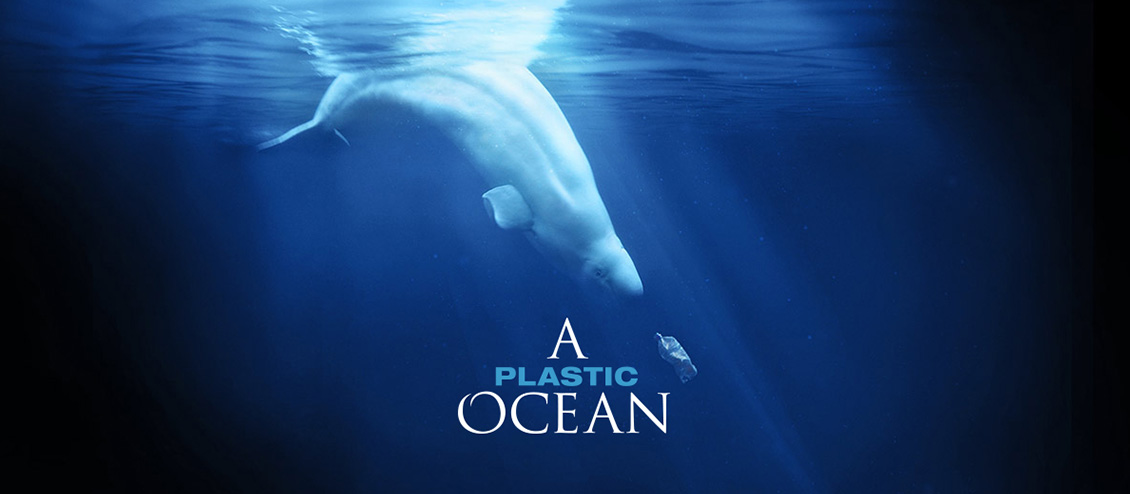 In 2011 journalist/filmmaker, Craig Leeson set out to make a documentary about the blue whale, but while sailing along the seemingly untouched waters of the Indian Ocean off the coast of Sri Lanka (to find the whales), he instead finds masses of plastic and rubbish in the water. If this was how bad the plastic/rubbish issue was in these waters, then he wondered how big the problem was around the world – which is what this documentary sets out to find. 
The film is a series of short snippets around the world highlighting our massive 'one-time-use' plastic issue, and how the ocean, animals and even humans are suffering from plastic waste. 
Be warned there are some very distressing images of dead marine life and other animals who have their stomachs opened to reveal the heartbreaking amount of plastic they have consumed. 
Inter-dispersed with the video are facts that pop up on the screen such as at the 1 hour and 10-minute mark, we learn that since we have started watching the film, 2,877,783 pounds of plastic entered our oceans, which really brings back how massive this issue is.
The film paints a very grim picture of the current state of the world, but it is not all bad news. A Plastic Ocean also highlights some of the great work people have been doing around the world to reduce 'one-time-use' plastic. Rwanda is one of the countries that no longer use plastic bags, the US Navy use technology to break down their waste in an eco-friendly way and the company, Cynar turns waste into diesel fuel.
And of course, the film highlights some simple things you can do to help, such as: think reusable – not disposable and refuse single-use plastics. The team at A Plastic Ocean have also created a handy 9 tip video guide with some simple things you can do to help, check it out here at www.plasticoceans.org!
I don't know about you, but after watching these films, my eyes were opened a little wider to the beauty of the ocean, our reliance on it, and the fact we should be doing more to protect it.
About the Author
Amanda and her husband Dean have been certified divers since 2009. Amanda has her advanced open water and Dean is a dive master. They have travelled the world and dived many sites in Australia, Asia, Central America and the Caribbean.
Amanda and Dean have a travel blog called Scatabout which details the fun and unique experiences they have had on their world travels. You can find them doing something adventurous like scuba diving, hiking or something strange like running down the side of a building.
You can follow Scatabout:
Website: https://scatabout.com
YouTube: https://bit.ly/2DM9Noj
Instagram: https://www.instagram.com/scatabout/
Facebook: https://www.facebook.com/scatabout/