Scuba diving has seen a rise in popularity over the past decade. It offers one the chance to be one with nature. You explore the ocean, getting in direct contact with some of nature's finest creatures. The world is literarily riddled with scuba diving spots, so it becomes a hassle to pick the perfect destination for that romantic or weekend getaway. Not to worry, this write-up provides you with 15 amazing spots for Scuba Diving in 2020. 
Cook Island – Australia 
Take a dip in one of the south pacific's finest, in the form of Cook island's waters. Dazzle your scenes with the breathtaking views of the Pacific on display. You can take on the trills of sites such as Edna's Anchor, Avaavaroa Passage, or the Mataora. The Rarotonga is the main attraction of the nine Cook Islands for divers, owing to its water and land activities. The fact that the Rarotonga has an enclosed lagoon also boosts its high reputation.
The Great Astrolabe Reef – Fiji
Take a trip to Fiji and discover the colorful underwater coral system the Great Astrolabe Reef has to offer. Though the reef's depth is relatively deep as some parts go as deep as 100 feet, one still has a clear view from the surface. Visibility levels are great at any time of the year but reach a peak value at around August through to October. A pleasant water temperature, relatively uncrowded, bubbling sea life, and calm currents are some of the features that make the Great Astrolabe Reef an amazing scuba diving destination.
Krabi – Thailand 
To the Southwest or Thailand is Krabi, a paradise for scuba divers all over the world. Given visiting Krabi alone is a dream on its own, the availability of numerous diving spots puts the icing on the cake. Beginners can take a dip in the Ao Nang local beach, while pros can take time out on the adventure to seek out the secret cave system of Koh Yawabon. 
Bligh Waters – Fiji 
Pack up your scuba diving essentials and travel down to Fiji for an awesome diving experience. One advantage of most scuba diving spots is the ability for both professionals and novices alike being able to experience their passion in the same place. The Bligh Waters doesn't disappoint in this regard. Both pros and beginners who are familiar with the rules of scuba diving can transverse the waters without difficulty. 
Also known as the Vatu-i-Ra Seascape, the Bligh Waters is home to some of nature's amazing and queer lifeforms. Going on a trip to this treasure throve means you get to see humpback whales, dolphins, and the Maori wrasse.
Similan Islands – Thailand 
Kicking off in October down to May, divers come in from different corners of the world to treat themselves to the unique experience the Similan sites bring to the table. The moderate current means beginners can also get in on the fun without any danger. Visibility is also great, as it ranges between 50 – 100 feet. Therefore, seeing its aquatic life, such as guitar rays and sea moths, wouldn't be a hassle.
Great Barrier Reef – Australia
If one were to take a trip to the outer space, you would be fascinated to discover that you would spot the Great barrier reef from that distance. The reef is a national treasure and the world's largest. The allure of diving anytime of the year makes the reef the go-to destination for divers. 
The water bubbles with aquatic life, improving the surreal experience while diving. Never seen a giant clamp or manta ray up close, visiting the Great barrier Reef in 2020 will change all that. Whichever part of the reef you chose be rest assured that there all provide you with amazing diving experience, though among its 2900+ individual reefs, the Outer, Hasting, and, Norman reef are most popular.
Koh Tao Island – Thailand 
As a novice in scuba diving, you want to learn everything there is to know about getting into the water. You want to know what exercises you should undertake to become better at diving. Above all, you need a beginner-friendly destination. This is where the Koh Tao island steps in on your destination list. When it comes to providing divers with certification, Koh Tao comes in second in the world. This, coupled with friendly waters, makes it the ideal spot to begin life to scuba diving. 
For pros of the game, Kah Toh island also offers an unbeatable experience. The chance to explore the island and familiarize themselves with their culture as well as its cuisines makes it a gold mine. On the diving front, the surrounding waters of Kah Toh provide one the chance to see some rare faunal and floral lifeforms. 
Beqa Lagoon – Fiji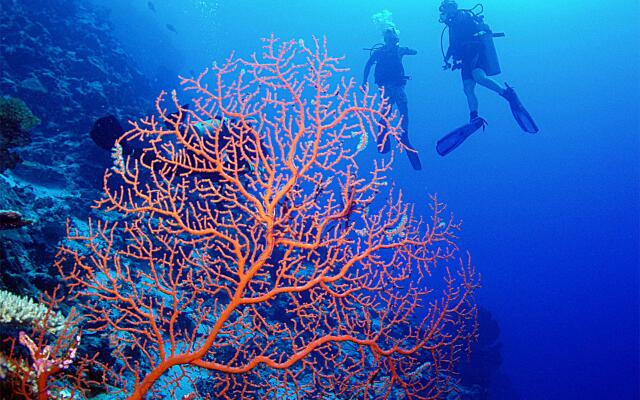 Fiji is home to some of the world's best diving sites, and the Beqa lagoon is one of them. A coral ecosystem spanning 190 miles awaits you at the lagoon. It's also a habitat for 9 unique species of sharks and counting. The Beqa Lagoon is well known for its coral, which comes in multiple shapes, sizes, and colors. The high visibility of the lagoon ensures you take in the view without any impairment. 
Cano Island – Costa Rica 
When it comes to the beautiful landscape, the surrounding ocean floor of the Cano island offers this sight in spades. You get to see amazing sea creatures such as sea turtles, sharks, and many more. The view is great, with visibility going as far as 100 feet. The ideal diving season is between January through to July. 
Cenote dos Ojos, Yucatan peninsula- Mexico 
This is one of the top 10 cave sites in the world and is suitable for diving all year long. Its water temperature remains on an average of 24oC, which is neither too hot nor too cold. There is a play of colors on the walls of the caverns as light shines into the water body, making it a true eye-catcher.
Bull Shark Dive, Playa del Carmen- Mexico
As the name implies, this is a scuba diving zone where one can see bull sharks up close. Bull sharks are only available in a handful of scuba diving zones. And, they aren't even available all year round. In playa del carmen, they are usually available between November and March. During this period, female bull sharks return to their breeding grounds in the shallow waters. 
It's a point worthy of note that bull shark dives are baited dives, which means that an instructor provides a bait to lure in the bull sharks. It's essential to stay calm and alert in dives like this and stick to instructions.
Discovery Bay, Isla Guadalupe- Mexico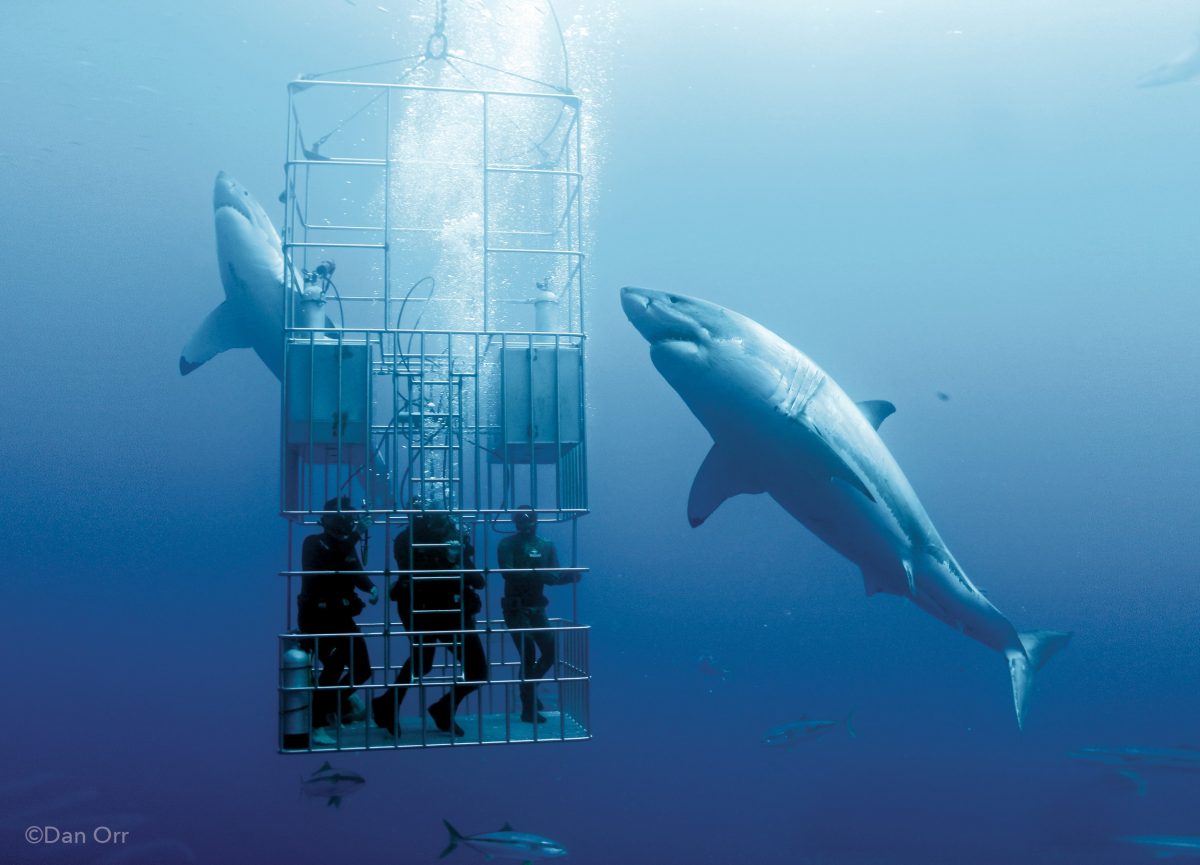 This is one of the greatest areas to pick for your epic scuba diving experience. This location is one of the few locations in the world where one can find great white sharks. Its average temperature is friendly and this experience is safe because of the expertise of the scuba diving instructors in the area. One of the best times to scuba dive in this area is between August and October.
Crystal bay, Nusa Penida- Bali
This is an area having high diversity in its animal species because of the enormous supply of plankton larvae which is a delicacy for fishes. The waters in this area are so clear that there is visibility of up to 25metres below the surface of the water. Hence, giving exceptional beauty to the area. 
This scuba diving zone, however, is recommended for expert divers only. However, beginners and intermediate divers can enjoy this bay by swimming close to the shore.
Manta Point, Nusa Penida- Bali 
This is a beautiful site to have a memorable scuba diving experience. Nusa Penida is an island located in the southeast of Bali with two little islands beside it. Here there is an abundance of manta rays that feed on zooplankton. As well as other amazing looking water creatures. 
Liberty Wreck, Tulamben- Bali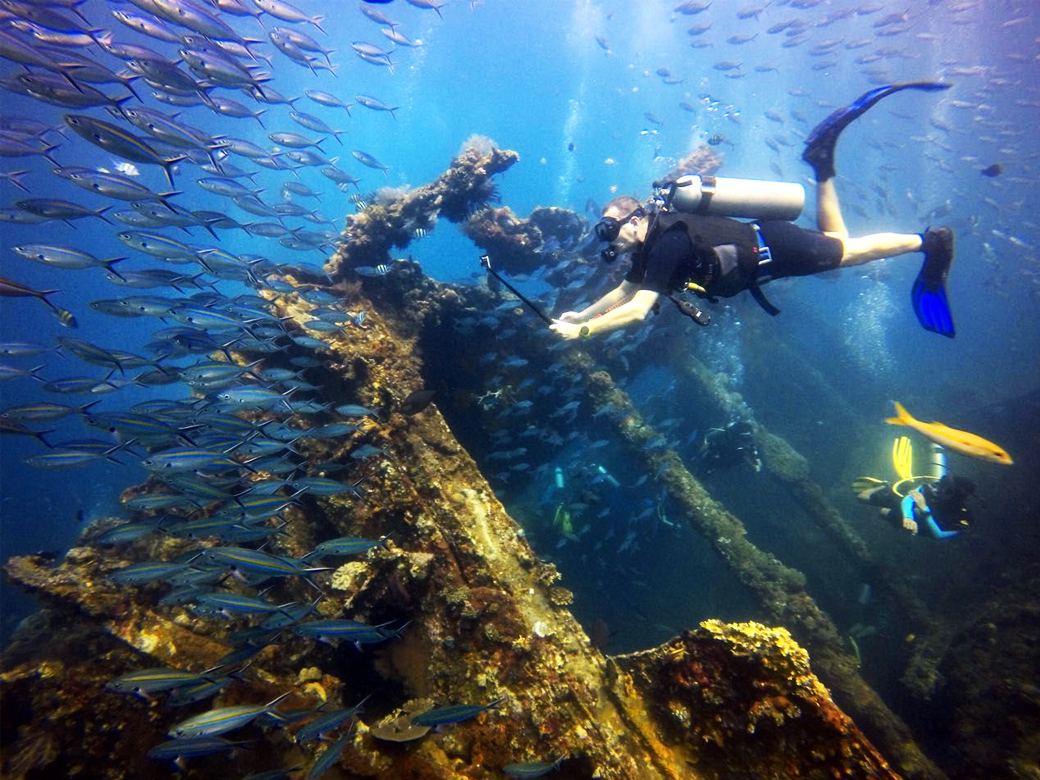 A World War II cargo ship that wrecked about 30m from the shores of the village of Tulamben is probably one of the reasons why it is called liberty wreck. Tulamben dive sites are one of the most popular in the whole of Bali. The cargo ship is now completely covered by coral growth and now serves as a home for various species of water life. Thus, making it a worthwhile scuba diving destination.
—
About Jennifer Broflowski
Jennifer Broflowski is a renowned editor and freelance writer. She lends her skills as a writer to multiple online writing services, with EssayYoda being one of such online services. Jennifer hails from Gold Coast, Australia, and is a passionate animal lover. Her passion sees her take on volunteer activities at animal shelters and birdwatching during the weekends.
Jennifer Broflowski also keeps a blog, where she shares out business tips and tricks, such as getting resume help to boost brand and profile. When not blogging or freelancing, Jennifer's obsession with words takes up the form of reading literature. Science fiction is her favorite book category.