Norway is known as a land of majestic fjords, stunning vistas, and Vikings, but it's also got excellent dive sites. Diving in Norway is extremely varied and there are sites suitable for all diving levels. Explore kelp forests, historic wrecks from World War II, and steep drop-offs teeming with marine life. Although it can get quite cold, from between 15 degrees Celsius in the summer to below freezing in the winter, it's well worth strapping on the drysuit to explore this underwater world.  
1. Salstraumen
Salstraumen is an excellent dive site for adventurous and experienced divers, and certainly one to avoid for the faint of heart. Hosting the world's strongest currents that can reach up to 26 knots, there are an estimated 375 million cubic liters of water that passes through the narrow, shallow straight of Sastraumen every 6 hours. This current means that there is nutrient-rich water to feed the unique marine life. You can see massive schools of cod and coalfish, the impressive wolf fish, nudibranch, and anemones in a kelp forest. This is definitely an unforgettable dive. 
2. DS Frankenwald, Gulen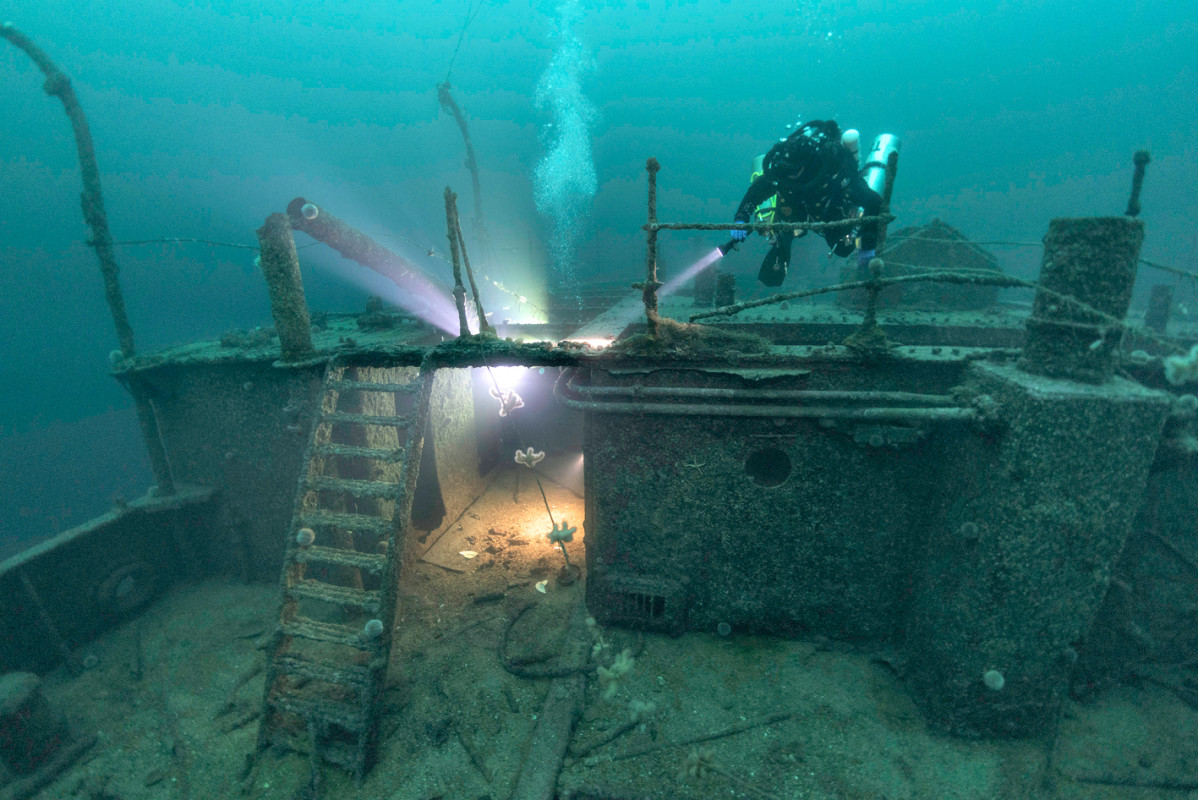 This steamship has been wrecked since 1940 and it's worth traveling out of your way to dive here. It's almost completely intact and due to its location in a narrow fjord, you can dive it almost any day no matter the conditions. The visibility is fantastic though it can get quite dark at its depth of nearly 40m of cold water. Because of this, only experienced divers with their deep-diving certification should attempt this dive. 
3. MS Seattle, Kristiansand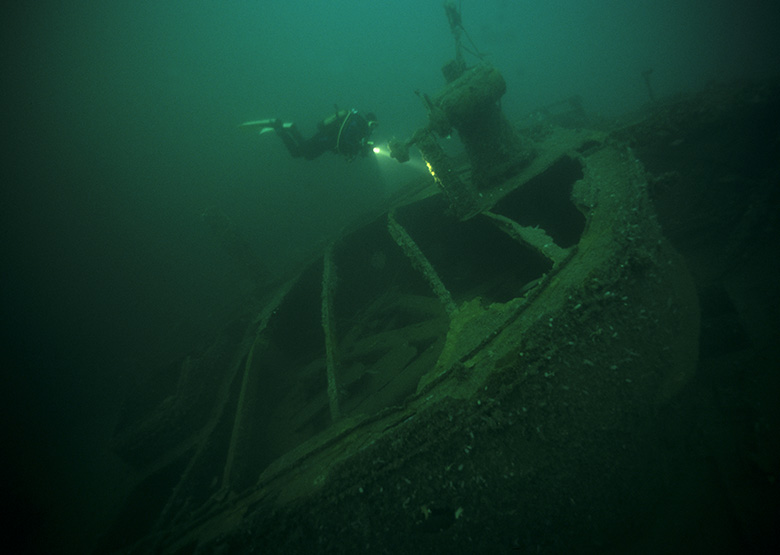 This is another wreck dive of a German cargo ship sunk in 1945 and Norway's most famous wreck dive. At over 140m in length and in good condition, it's open for penetration though only divers with experience and qualifications should be penetrating it. This wreck was the unfortunate site of a diving incident in 2010 when two Danish divers died, presumably after one of the superstructures caved in on them. 
4. Dornier, Narvik
The Dornier wreck is located in Narvik, a place famous for wreck diving in northern Norway. There are many WW2 freighters and warships sunk here that divers can explore. The Dornier is actually a German seaplane that sank in 1945. At a depth of 36m, its nose and one wing are still in good condition but the rest is a murky skeleton on the muddy seabed. Divers can see all the controls and instruments in the cockpit, making this a unique wreck dive. Because of the depth and possible currents and winds here, this dive is for advanced or experienced divers only. 
5. Hottane, Møre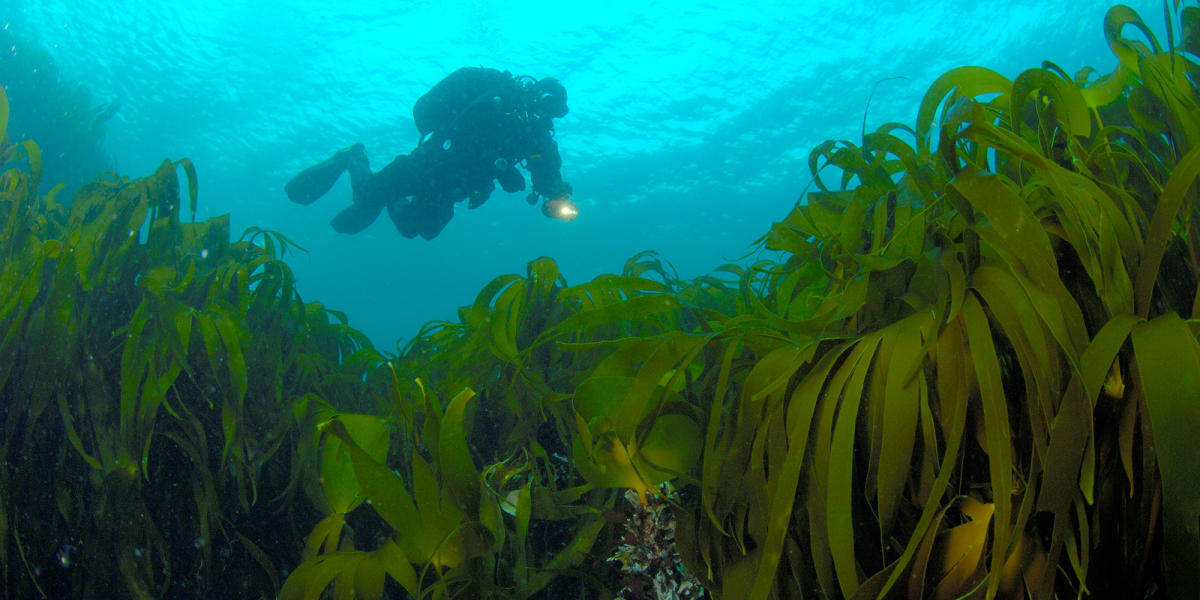 This dive site in Møre is a fantastic natural dive site with sandy bottoms, rocky shores, and a kelp forest where a big diversity of marine life can be spotted. There are also drop-offs which go to a depth of around 30m which are great to explore.
6. Skarberget
This dive site near Tysfjord in northern Norway is famous for nighttime diving or wall dives. There is a very steep wall with overhangs and crevices so it feels like you're exploring a mountain underwater. This is a fantastic spot that offers the opportunity to spot orcas hunting herring so if you're lucky you could encounter that. 
7. Lofoten Archipelago
The Lofoten Islands have a big diversity of dives, including Skarberget mentioned above. There is a lot of diversity in this archipelago and there is a good chance you might spot sea urchins, crustaceans, and starfish. On the surface, keep a lookout for the beautiful Atlantic puffin which lives at these islands. This is also a fantastic spot for a night dive as you can see a big mix of ocean life.
8. Lake Lygnstøylvatnet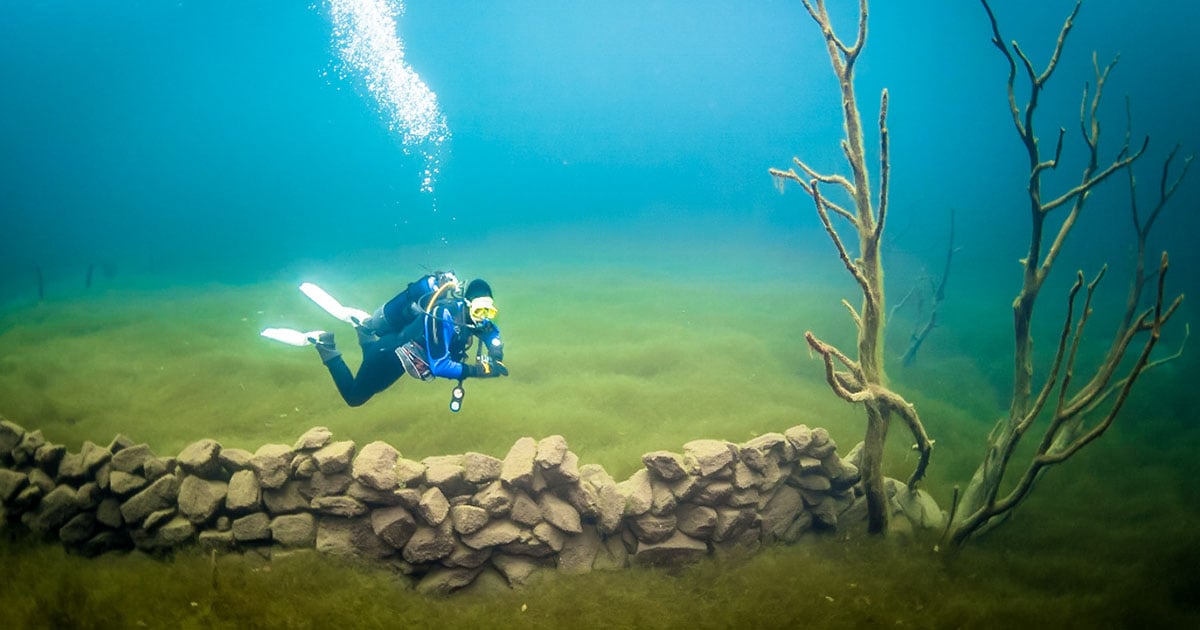 This one is quite different because it's a freshwater dive, but you could dive in the ruins of a sunken town. This lake was formed recently, just a hundred years ago after a rockfall, and beneath the surface, the foundations of the old town are still there. You can dive along the old road, a bridge, and ruins of farmhouses, but it's very important to respect the site and not touch the ruins to cause further degradation. 
_
About the Author
Ellie Coverdale, a travel writer at UK Writings and Boom Essays, loves writing articles that will get people itching to hit the road and explore new destinations. A long-time scuba diver, you can also find her diving reviews and recommendations at Essay roo.